PRODUCTS & SERVICES FOR THE DEAF AND HARD OF HEARING
Intraglo Technologies carries a wide variety of hearing impaired products including amplified phones, alarm clocks, smoke detectors/alarms, TTY devices, door and telephone signalers.
Intraglo maintains a full product line of text telephones and many other devices with various degrees of sophistication for the hearing-impaired. In addition, Intraglo provides the equipment necessary to make companies and organizations accessible to the hearing-impaired market as required by the Americans with Disabilities Act. The products we carry and distribute have been developed by a company that test and evaluate every device to ensure that their product not only works but lasts. We along with the manufacturer are in a unique position to fully understand what is needed to make your facility accessible to the deaf and hard-of-hearing.
Packages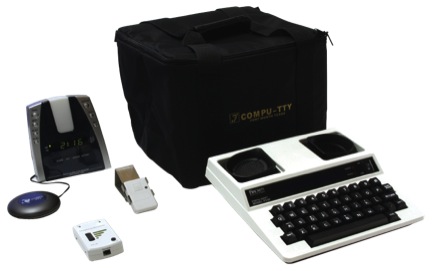 Includes all items required by the ADA

Higher cost kit to the hotel but requires less work to set up in the guest room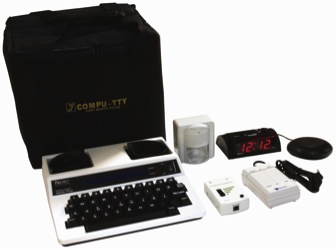 Model: IGTECMYKTK
All items required by the ADA

Lowest cost kit to the hotel but requires more work to set up in the guest room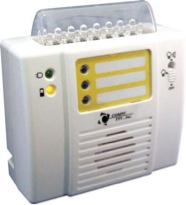 Works with existing hotel system

2 part system includes transmitter and receiver

Visual alert when alarm is activated

9Volt battery back up for receiver

2012 ADA Product Catalog:
© 2011 INTRAGLO TECHNOLOGIES CORP. All Rights Reserved Contact Us